Deanna T.
- "it was very well organized.... the lighting was great.... and there were a lot of things to look through.... Thanks for all of your hard work... I'll definitely be back.."
Nicole P.
"I love going to this semi-annual sales. I've gone the last couple years shopping for my nieces, and this year, I finally got to shop for my own baby. Great job to the people that put it on. As for the shoppers, I say go and check it out. You never know what you are going to find!"
Amy W.
"Love this sale! Look forward to this event every 6 months."
Hannah K.
"Love the atmosphere and cleanliness! My sister and I had a really fun time shopping and finding great clothes too! We're looking forward to the next sale."



Spring Sale - April 7 - 9

Thursday, April 7 9 am - 7 pm
Friday, April 8 9 am - 7 pm
Saturday, April 9 9 am - 2pm

(50% off day)
New Location: The Miller Center, 120 Hardwood Dr. Lewisburg, Pa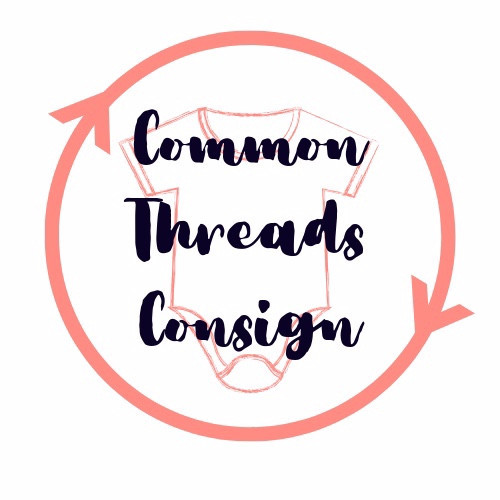 What do we do:
We give moms in our community the opportunity to sell their children's things by participating in Common Threads' seasonal consignment sale. As we come together to sell, we grow a tremendous kids' store right in Lewisburg. The store is open ONLY 3 days in the spring and fall. Typically we have 25,000+ items ranging from preemie to big kid sizes, baby equipment, toys, books, maternity, women's boutique, and more.
The opportunity to shop great quality at a discount at Common Threads has become a highly anticipated event in our community. We also donate thousands of items after each sale to local charities. It truly is a blessing to be involved in this community event. Won't you join us?